Free Fun Quiz Night - Back Soon!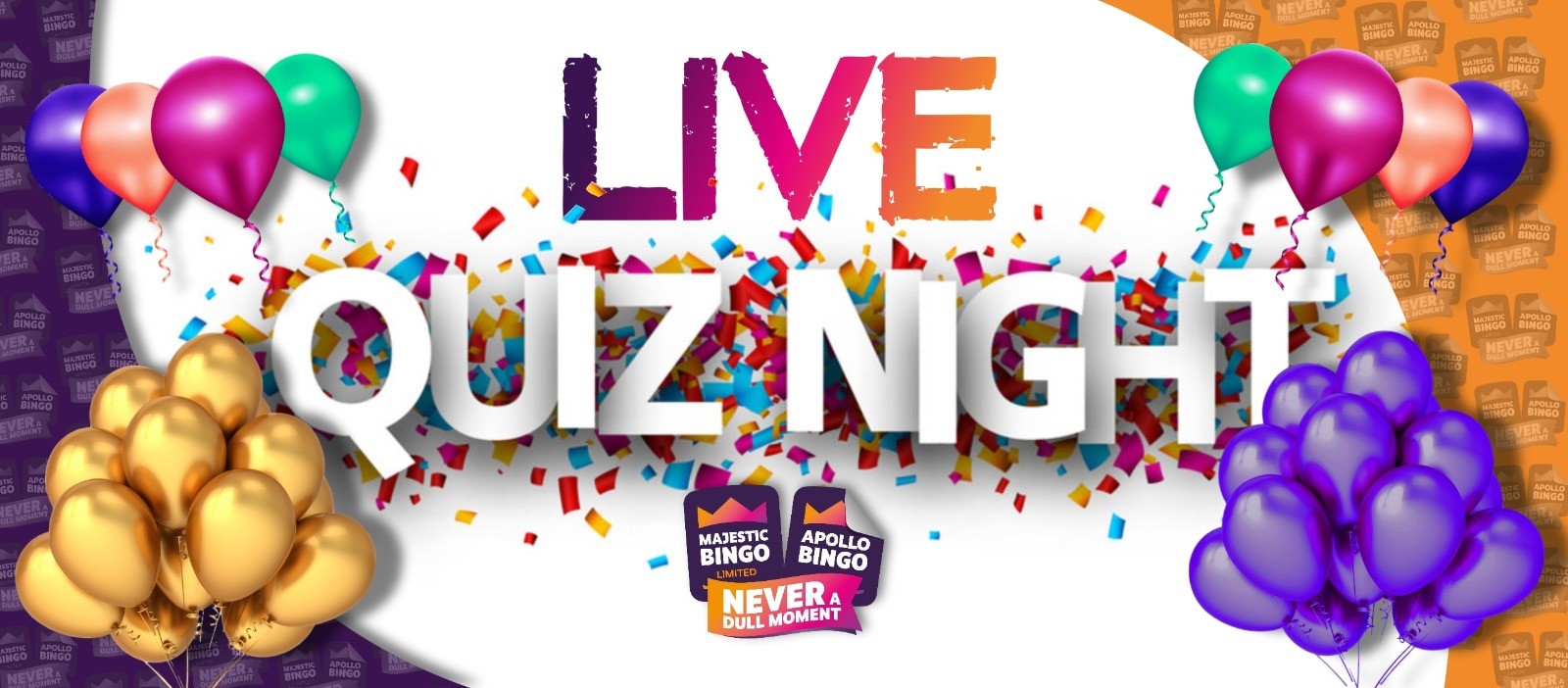 We're on a break, but we'll be back soon!

Hosted by Francis Gillard, our General Manager from the Apollo Bingo Club in Mansfield.

Click here, then simply like the page on Facebook and you will be notified when the next quiz is scheduled.